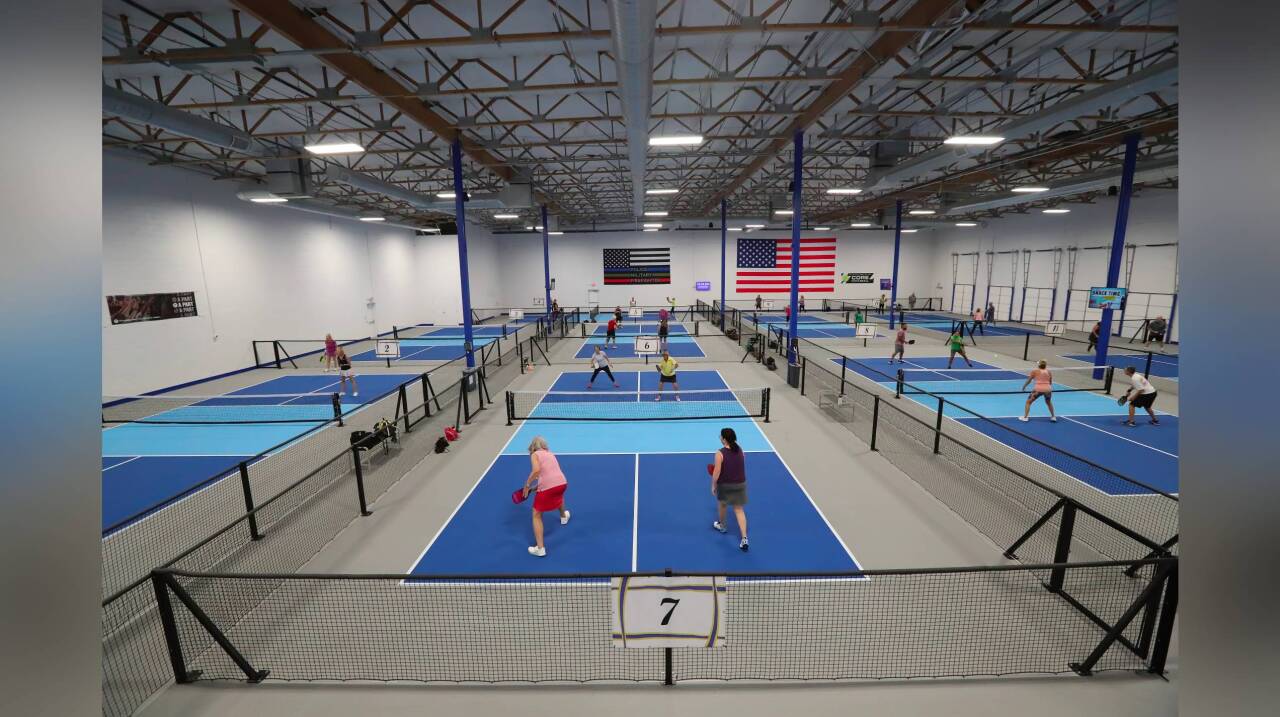 Pickelball Kingdom has opened in Chandler AZ and features 15 indoor courts that were repurposed from a big box gym into an air condition climate controlled player's paradise.
"Playing in triple digit weather is not good for your game, nor your health," says Mike Rodrigues, Founder & CEO of Pickleball Kingdom. "We welcome all Arizonans to come play America's fastest growing sport inside the air-conditioned walls of Pickleball Kingdom."
There is an app to reserve courts from your phone, a Pickelball 101 class is offered and there are coaches, paddles and ball available to help you learn and get a start playing this popular new game for many.
It is easy too sign up to attend a free Pickleball 101 Class, just go to www.pickleballkingdom.com, click on Visitor signup, create an account by choosing Visitor Free, and then go to the calendar and choose the day and time you want to attend.
Features and benefits of Pickleball Kingdom include…
● 15 indoor courts
● Entire facility is air conditioned
● Memberships
● Visitors welcomed
● Court reservations
● Tournaments
● Leagues & Lessons
● Pro Shop and Snack Bar
● Locker rooms with showers
● Ball Machines
● Party Room
● Corporate Events
● Birthday Parties
● Lounge areas
Pickleball Kingdom is located in Chandler on the NE corner of Ray and Rural. Visitors can drop by anytime for a tour of the club. The hours of operation are 6 am to midnight. Check it out!